Driving Concept BASIC
vezetéstechnikai tanfolyam
Képzésünket egyenértékűnek fogadják el a járműipari szereplők a BMW B1 és a Daimler T1, Bosch CAR011 tréningekkel is
Járműfejlesztői és -tesztelői kompetencia
Vállakozásunk a németországi licensz-partnerünk eljárásai, folyamatai és teljesítmény kiértékelő rendszere alapján OEM-ek által elfogadott, járműipari belépő vezetéstechnikai képzés (BMW B1; Daimler T1; Bosch CAR011-eknek megfelelő) teljes körű lebonyolítására, mint szolgáltatás nyújtására.
A képzések során speciális járműpark kerül felhasználásra, saját állományú instruktoraink magyar és angol nyelven oktatnak magyarországi (Budapest közeli saját, vagy a vevő által kijelölt, akár szomszédos országbeli) helyszíneken.
More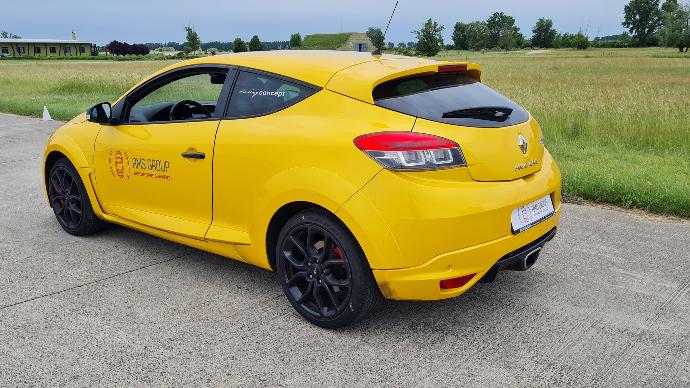 In the form below, you will find the date and location of our future trainings. The trainings start with a minimum of 6 and a maximum of 10 participants.
Amennyiben érdeklődik képzésünk felül, vagy jelentkezni szeretne, úgy kérjük, hogy az alábbi űrlapot töltse ki és küldje be a részünkre. A hozzánk beküldött igényeket feldolgozzuk, és felvesszük Önökkel a kapcsolatot.
Order process:
Submit the form below to AMS Group;
We will contact you by e-mail and/or phone;
If necessary, we ask for additional information and specify the requirements;
If our partner has not yet signed a contract, we will send you a price offer;
After accepting the price offer, we will inform you about the next steps until the end of the training.
Driving Concept BASIC képzés űrlap

Completing and sending the form below does not constitute an order. It serves the sole purpose of allowing the parties to discuss their intention to participate in the training.